Care Carnival for Caregivers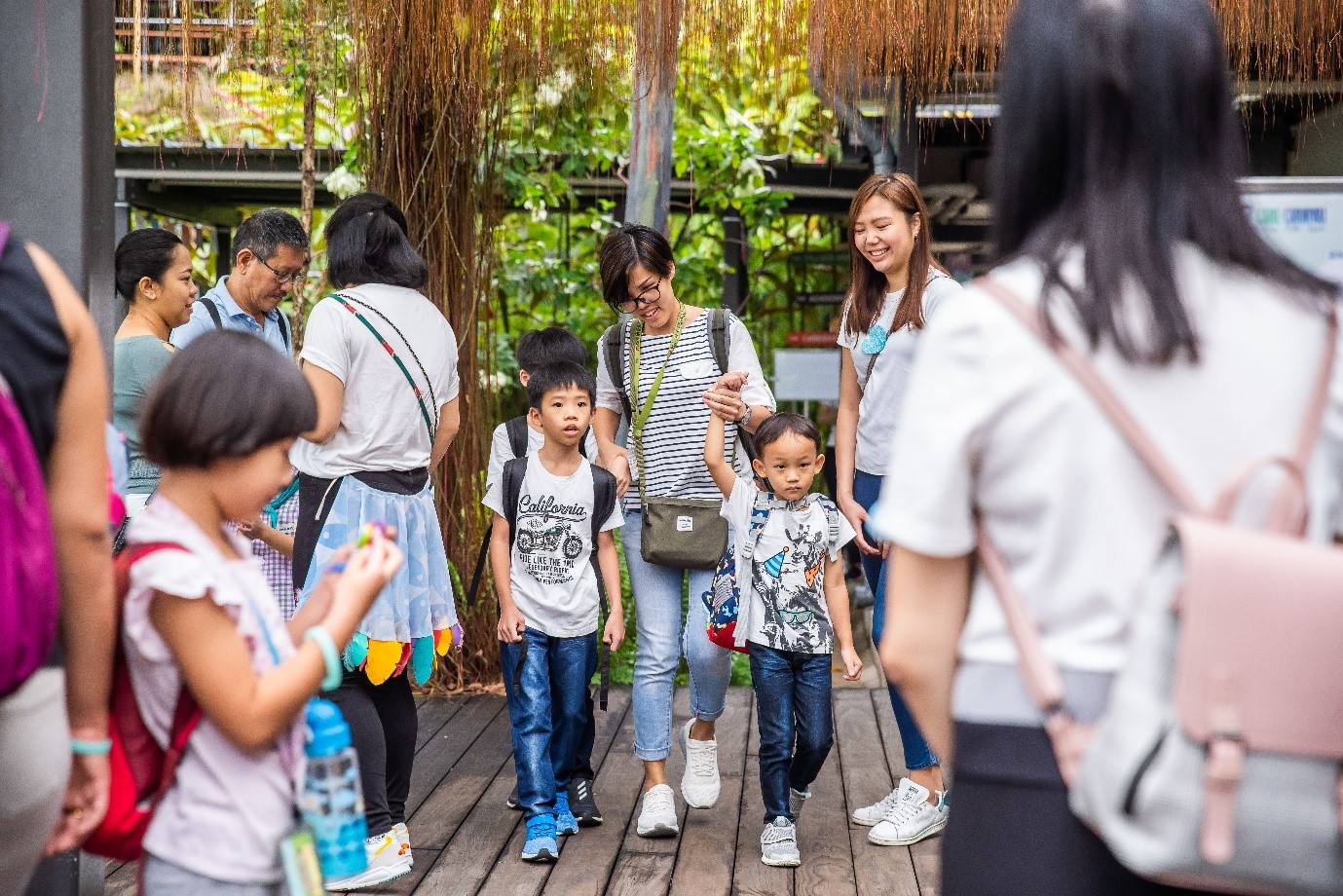 Raising one child with special needs is challenging enough. Raising three puts unimaginable stress and strain on the family. Yet, this is Annette Chua's reality. Annette's six-year-old son is suspected to have autism. She is also caring for her nephews who both have autism. The older boy who is 11 is also being treated for depression and anxiety while his nine-year-old brother is being tested for learning disabilities.
"Our situation is quite challenging. I don't just have to manage the boys, I have to manage their parents as well who have mental health issues and are going through a divorce. Because I don't have legal guardianship of my nephews, I continually have to go through their parents and they are often not co-operative," shared Annette.
"My husband is also not supportive of the situation and I am largely left on my own to care for our son and my nephews."
Annette has to depend on her parents for financial help because her brother and sister-in-law do not chip in and her husband is mired in debt. Yet, her plight is not unique. Many caregivers of those with disabilities face their trying circumstances alone, uninformed and unsupported.
Caregivers Unite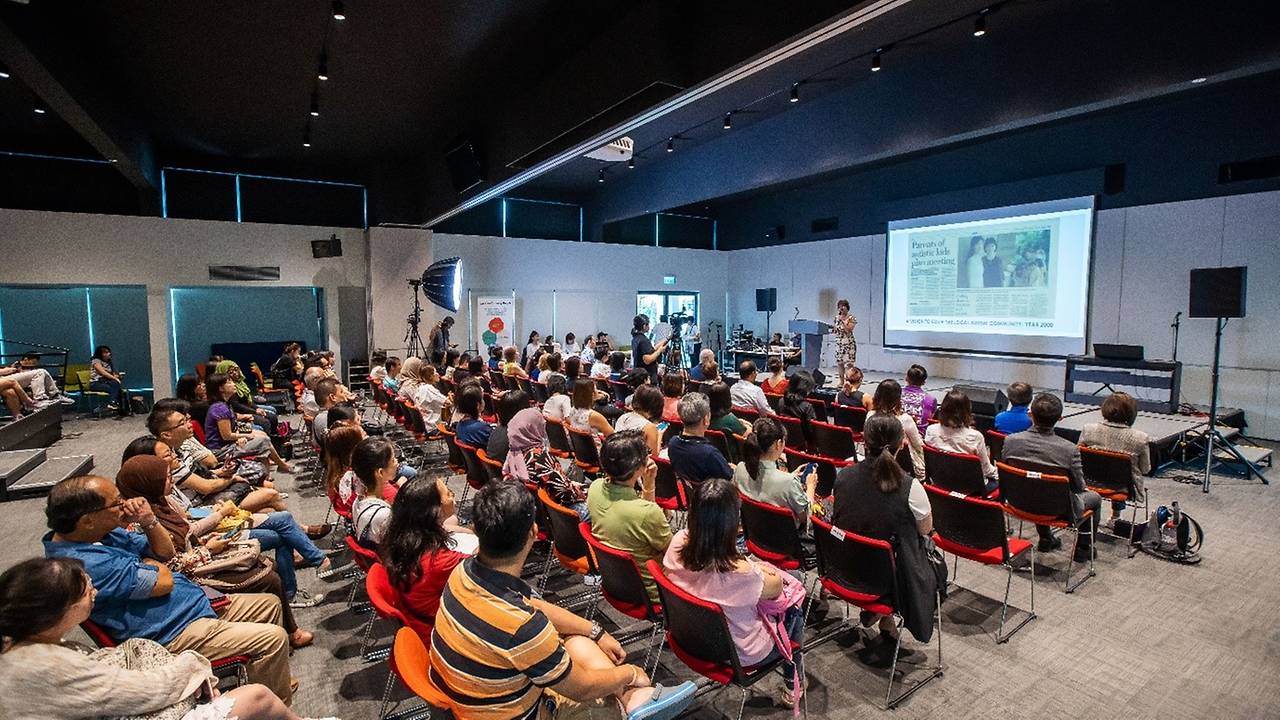 Few understand the needs of such caregivers quite like fellow caregivers. That is why some of them decided to come together in November 2019 to organise Care Carnival. The one-day event aimed to connect, enable and empower caregivers of children and youths with special needs. Together they shared knowledge and practices, and built partnerships with the community, professional bodies and stakeholders.
"I enjoyed myself because at Care Carnival there were child-minding volunteers who helped me care for the boys so I could attend the talks and discussions," said Annette.
"It was also good to be in a place where people didn't stare at my boys when they acted up. I came away with lots of takeaways as well such as online resources to help the boys and organisations which provide activities that support caregivers."
This focus on empowering caregivers is exactly what Mediacorp Enable Fund (MEF) believes in as well. That is why MEF supported the event as a major sponsor to create a more inclusive society.
Caregivers Learn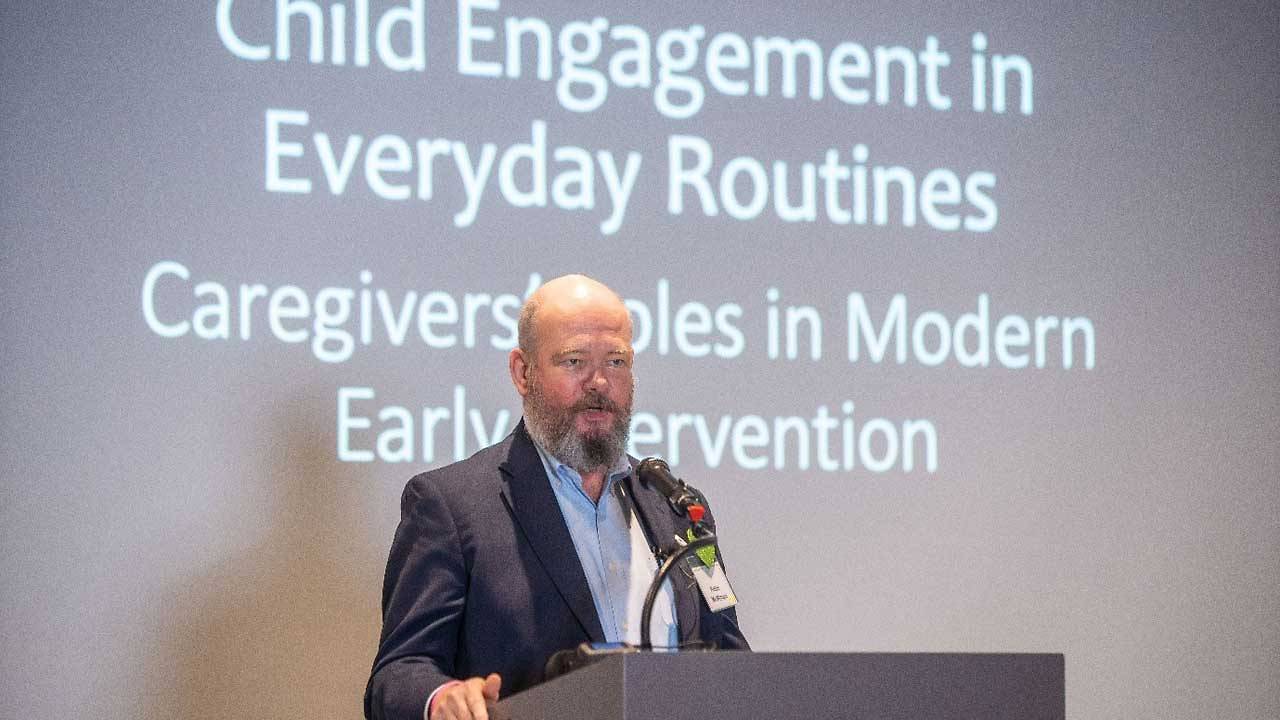 Nearly 500 caregivers, their children, volunteers, partners, service providers and performers came together that Saturday for Care Carnival. Attendees got to listen to event speaker Professor Robin McWilliam. A special education professor at The University of Alabama, and the Founder and Director of the Evidence-based International Early Intervention Office (EIEIO), Professor McWilliam is an expert in early intervention. He developed the Routines-Based Model (RBM) of Early Intervention (Birth-6).
RBM is a collection of practices that helps those with young children with disabilities to cope by enabling the children to function optimally in their daily routines at home and in school. Instead of letting professionals teach the children during isolated sessions, RBM teaches families to manage their children's learning needs throughout their day-to-day activities.
At the talk, Professor McWilliam discussed strategies to optimise learning opportunities for special needs children and engage them to improve their development and quality of life. Caregivers also learnt parenting activities and teaching methods that have been proven to be successful. In this way, families can decide how best to enable their children.
"It was good to know that children learn best from their natural settings, and that they can be engaged to learn through their daily routines and even pick up general knowledge essential for their independence in the future when they are grown up," said Annette.
Caregivers Connect
To give caregivers more avenues for help, 20 service providers set up interest-based activity booths to showcase programmes available to special needs children and youths. From performance art, art and craft, and culinary to sports and outdoor, science and technology, and horticulture and agriculture, caregivers saw myriad possible ways their charges could be engaged.
The participants found the carnival educational and informative, one said she was surprised that the scene for special needs had developed so much over the years and that there was that much more now that could be done for special needs children.   
Caregivers also received the support they needed. They took part in a focus group discussion with professionals and community stakeholders, and connected with support groups over lunch. A tour of the Enabling Village gave them insights into community resources available to them as well.
The inaugural event was certainly an important step towards building a vibrant and dynamic caregiving community. Many enjoyed it so much that they asked for more of such events. With initiatives like these, caregivers need never journey alone and unaided.