OCBC Cycle to partner TODAY Enable Fund for second year running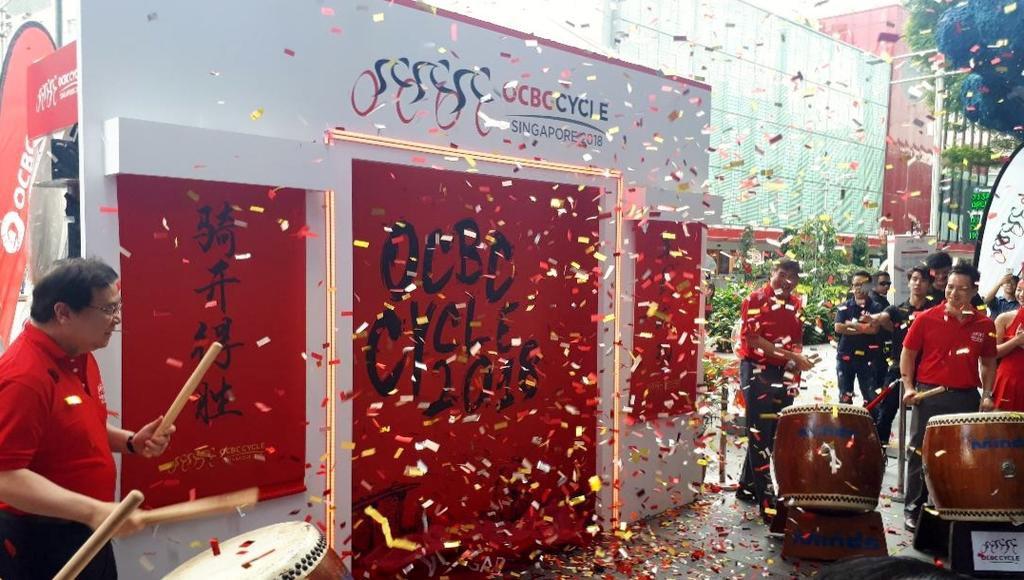 SINGAPORE — OCBC Cycle has adopted the TODAY Enable Fund as a charity partner for the second year in a row.
The annual mass cycling event – to be held on May 5 and 6 – will also for the first time see the participation of 48 youths with disabilities.
This is part of the OCBC Cycle "Teach a child to cycle" initiative, Southeast Asia's second largest financial services group announced on Monday (Jan 22) at the launch of this year's event.
Forty of the youths are beneficiaries of the Movement for the Intellectually Disabled of Singapore (Minds) and SG Enable, which administers the TODAY Enable Fund. The remaining eight youths are beneficiaries of the Hong Kong Society for Rehabilitation.
"The youths, after being taught to cycle by participant volunteers will ride in a special segment on May 5 at the Singapore Sports Hub," said OCBC in a press statement.
Ms Koh Ching Ching, the company's head of group corporate communications, said teaching the youths how to cycle fits with its #OCBCcares corporate social responsibility programme, which promotes societal acceptance of special needs persons, among other causes.
"By equipping these special needs youths with the lifetime skill of cycling, we are empowering them to enjoy a lifestyle activity like anyone else," she added.
OCBC Cycle raised over S$4,800 for the TODAY Enable Fund last year through donations and a charity auction.
TODAY and SG Enable raised a further S$5,300 through the sale of merchandise produced by persons with disabilities at two charity bazaars held in conjunction with OCBC Cycle, bringing the total amount raised in connection with the event to over S$10,000.
TODAY Enable Fund was launched in December 2016 to support efforts to enhance the education, skills and employment prospects of people with disabilities. Part of the S$460,000 raised to date has also been used to help fulfil the aspirations of persons with disabilities.
TODAY and SG Enable will again participate in the OCBC Cycle charity bazaar that will be held on May 4 and 5 at the Singapore Sports Hub.
At Monday's launch of OCBC Cycle 2018, the bank also announced tie-ups with new partners including Mobike. The bicycle sharing firm will provide 2,000 bicycles for participants without charge.
"With the growing acceptance of a bike-sharing culture in Singapore, we have collaborated with Mobike so that you need not own a bicycle to ride in OCBC Cyle 2018. Or as we like to say: No bike? No problem!" said Mr Samuel Tsien, group chief executive officer of OCBC.
"As we celebrate the 10th year of OCBC Bank's involvement in the cycling scene here, we are so pleased to see the growth of partnerships with so many of our friends and at the same time, bring on board new ones," he added.