Blind IT student on track to achieve tech dreams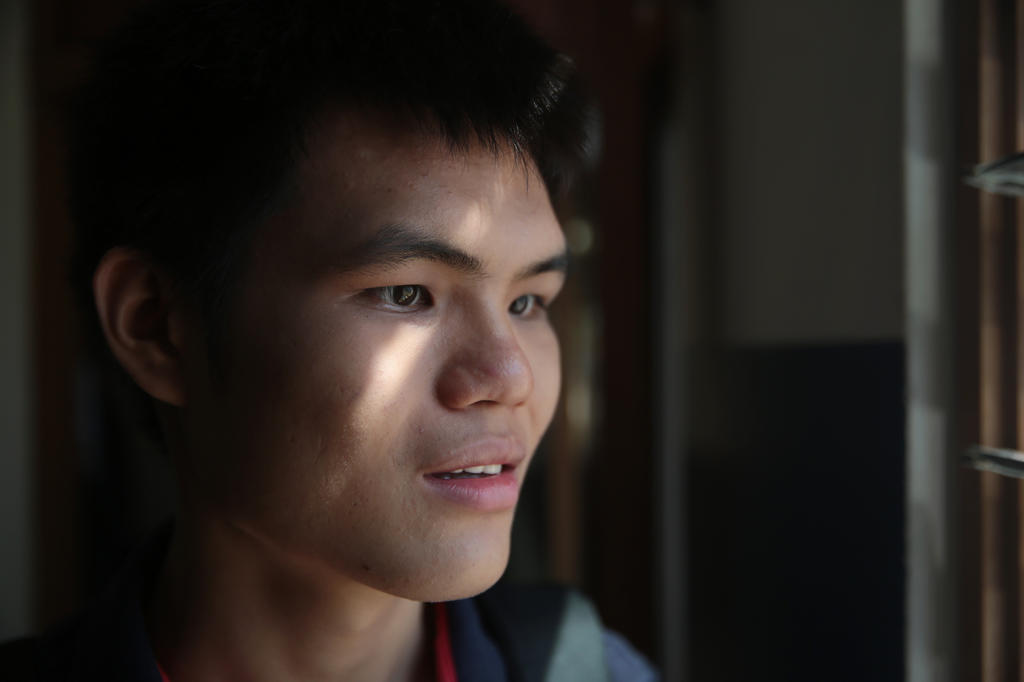 SINGAPORE — Technology has been an enabler for tertiary student Chia Hong Sen, 21, who was born blind.
Pursuing a degree in management and digital innovation at SIM Global Education, he hopes to work in the IT field and is already imparting IT skills to others at the Singapore Association of the Visually Handicapped (SAVH).
He received S$3,000 from the TODAY Enable Fund in June to help with his school fees of around S$7,000 a year, as well as for software upgrades for his screenreader and servicing for his Braille device, for instance.
Determined to live a normal life, Mr Chia sees no need for able-bodied people to tread carefully around his condition and treat him differently.
He often encounters members of the public hurriedly giving up their seats and walking away when he approaches – when what he needs is help with directions or someone to inform him when the bus is arriving.
"One classic one is how they ask if I watch movies or television… Then they (backtrack) and say, 'Oh, you probably hear the television'," he said. "They seem to think that we might get offended… But we are all human, it's not that hard to approach us."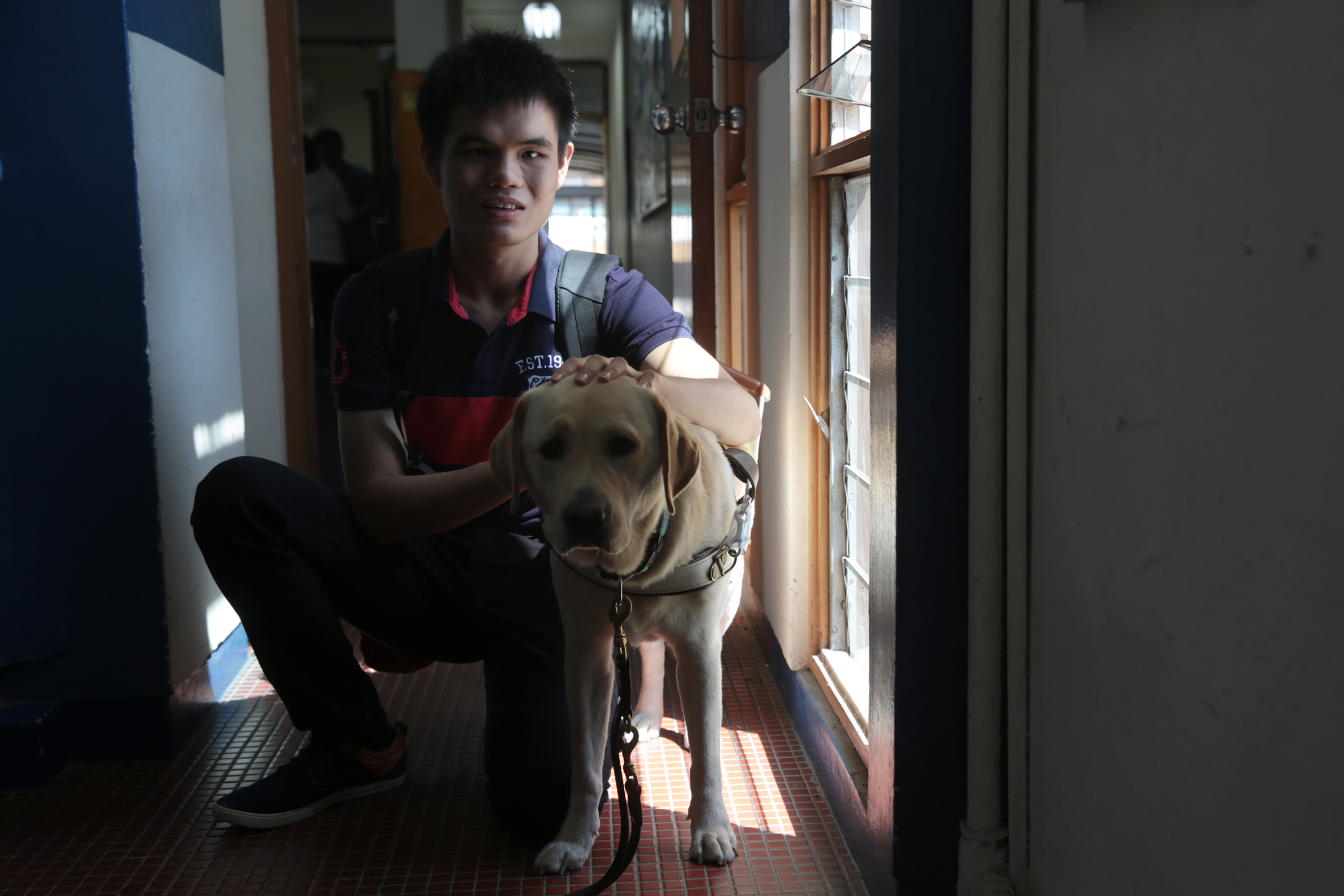 Above:Chia Hong Sen poses for a photo with his service dog, on Dec 1, 2017. Photo: Jason Quah/TODAY
Some people also get "anxious when they see a big dog coming towards them", he said, referring to his new companion, a two-year-old Labrador retriever called Clare from Guide Dogs Singapore.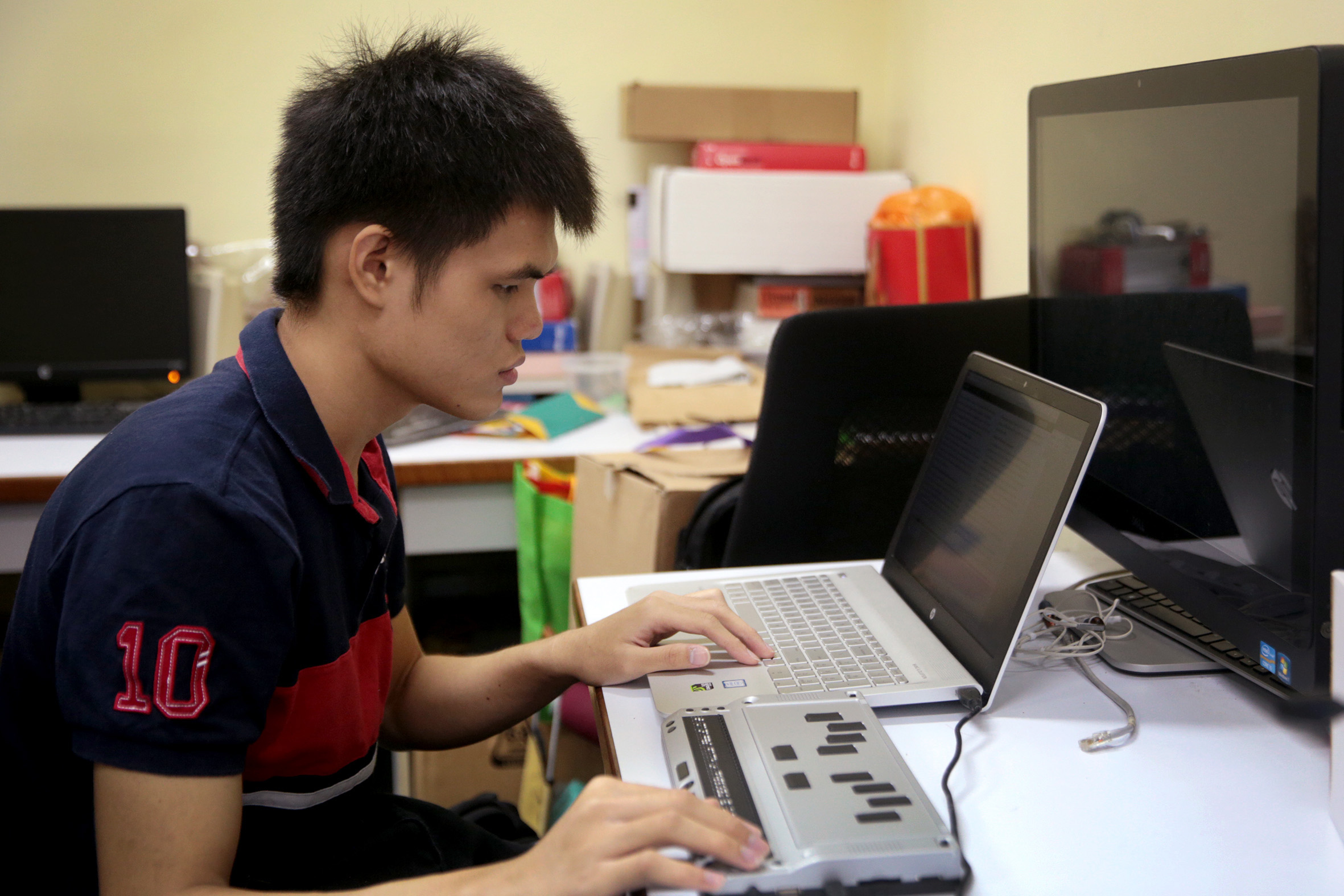 Above:Chia Hong Sen uses his laptop computer and screen reader on Dec 1, 2017. Photo: Jason Quah/TODAY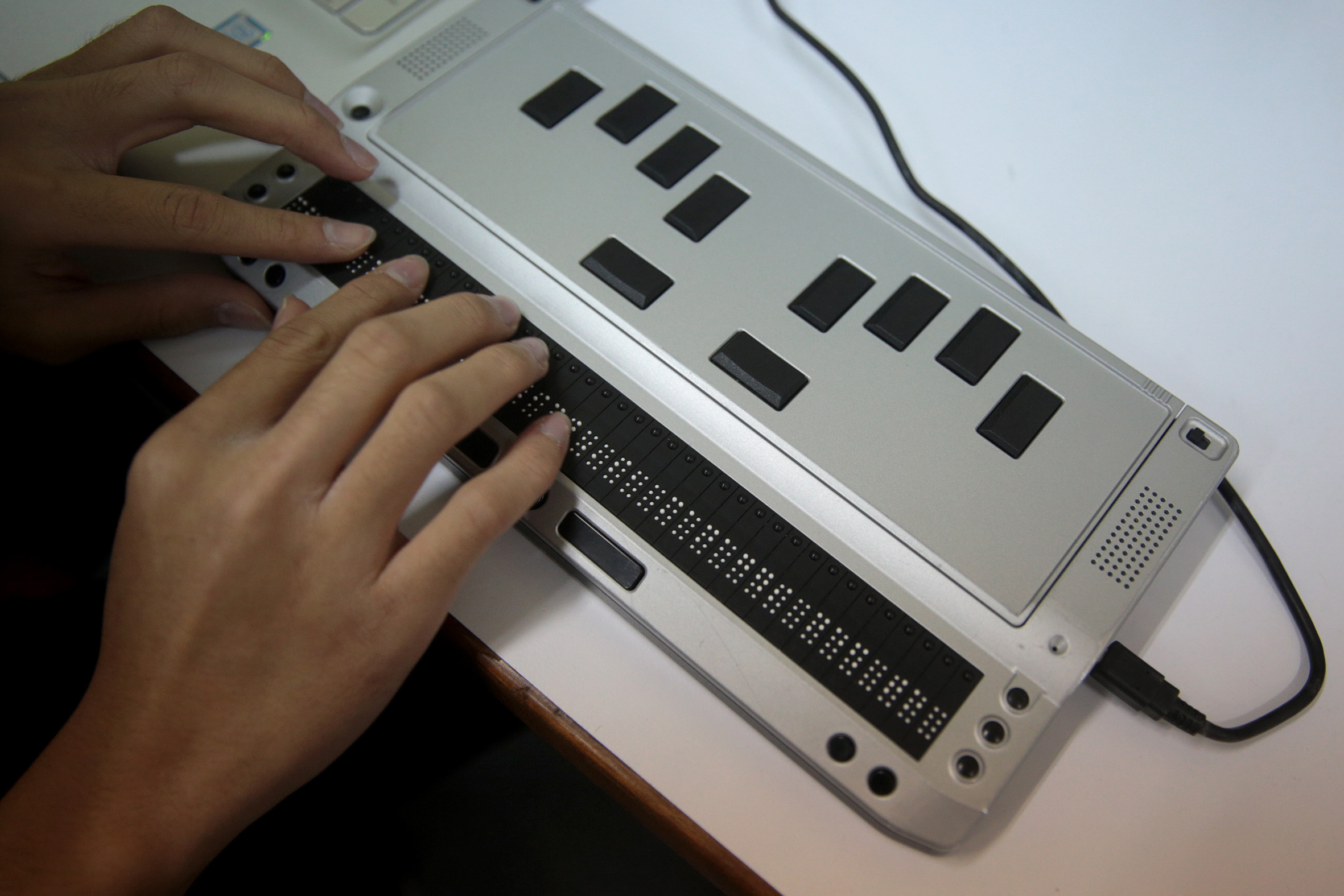 Above:Chia Hong Sen uses his laptop computer and screen reader on Dec 1, 2017. Photo: Jason Quah/TODAY
Assistive technology has given him a leg-up in his studies and in his quest for independence, such as a screen reader for his mobile devices and computers.
Back in his days at Bedok South Secondary School, for instance, the school had a dedicated resource room for blind students, where materials like worksheets would be translated into Braille.
He studied IT at Temasek Polytechnic, before continuing his education at SIM Global Education.
He hopes to use his knowledge to help the blind community or come up with new solutions to aid them in their daily life.
Mr Chia began volunteering as a trainer at SAVH in January last year and, from August, began working there part-time twice a week. He teaches clients how to use their smartphones, send messages through WhatsApp, read their emails and use YouTube, for instance.
The soft-spoken Mr Chia – who is learning to cook from an SAVH occupational therapist who visits his home – finds great "meaning" in the work.
Among his "students" is former retail operations manager Lim Kwee Guan, 40, who lost his sight last March. He underwent an operation for retinal detachment and later developed glaucoma and cataracts.
He slipped into a "sinkhole" and had to start learning everything from "ground zero".
The skills learnt through one-on-one tutelage since August have given Mr Lim hope that he can get back on his feet, instead of "sitting at home and staring at the four walls".