Living with grace through the lens of photographer born with disability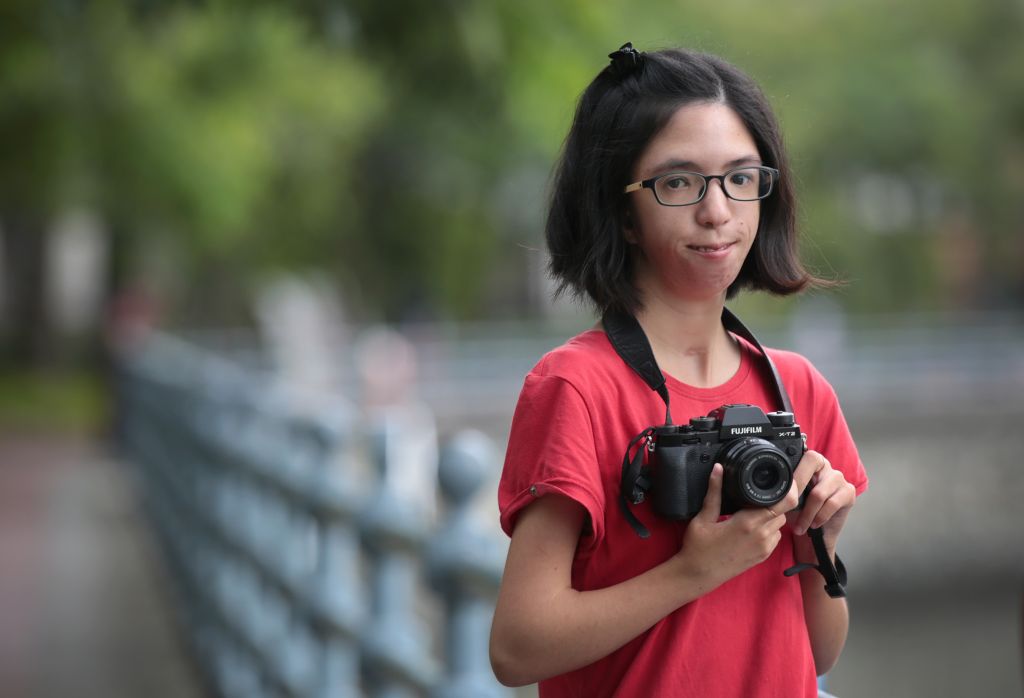 SINGAPORE — Born with an extremely rare condition that affects the development of her face, hands and arms, as well as hearing, Isabelle Lim has been interviewed by the media many times over the years.
Strangers recognise her on the streets from reading about or watching her life story in newspapers or on television.
But the wispy 23-year-old, who suffers from Nager Syndrome, which reportedly afflicts only about 200 worldwide, wants to steer the public attention to something else now: Her professional career as a photographer.
"She does realise it's too much limelight," said Ms Lim's mother, Jacqueline, in a recent interview with TODAY.
While she recognises that the past publicity on her is a stepping stone to build her budding photography career, Ms Lim said, "usually, I prefer to be behind the scenes".
The fresh graduate from LaSalle College of the Arts — her diploma is in Fine Arts (Art Photography) — will have a platform to let her photos do the talking soon. For a week from this Thursday (Nov 23), SPRMRKT at Robertson Quay will hold an exhibition on Ms Lim's latest project, as part of its social initiatives. Titled Living with grace, the exhibition consists of a silent video and one print — measuring 59.4cm by 84.1cm — depicting the daily life of Ms Lim's 96-year-oldgrandmother.
Ms Lim spent about six months shooting, capturing more than 1,000 photos of her grandmother, whom she fondly refers to as "old mama". Sixteen of these were curated for the video. Her cousin Tham Yin May provided captions, and together with Ms Lim, arranged the order of the photos for the video.
Ms Lim said she chose to feature her grandmother because she wanted to draw attention to independent living. "It's not only for the elderly. I also wanted to touch on the disabled being able to live independently," she said, through sign language interpreted by her mother, a 52-year-old housewife.
"I don't want to look like I am physically challenged. I don't want people to label me as a person who cannot do things. I can do everything except to hear," said Ms Lim.
Apart from the visuals of her grandmother, Ms Lim will also put up four other prints up for auction at two closed-door fundraising dinners held at SPRMRKT on Nov 23 and Nov 24. Bidding for these prints depicting foreign workers at rest and shuttered doors ranged from S$488 toS$968.
The public can dine at the restaurant on Nov 25 and from Nov 28 to 30 at S$188 each. Net proceeds from the auction and dinners will go towards the TODAY Enable Fund, which Ms Lim is a beneficiary of. The fund supports persons with disabilities in their aspirations.
SPRMRKT founder Quek Sue-Shan told TODAY she came to know Ms Lim through a scholarship programme for special needs students started by former civil servant Tan Shook Wah.
"Upon meeting with Isabelle for the first time and seeing her portfolio of work, I immediately knew I wanted to show her work," said Ms Quek.
She added that the charity dinners will feature a special menu that includes Ms Lim's favourite dishes, lasagne and chicken rice. The reason: Ms Lim only started to eat normally at the age of 12, after she had undergone two operations and multiple therapy sessions on her recessed jaw that allowed her to swallow food.
Despite facing multiple challenges from the day she was born, Ms Lim has maintained a "never say die" attitude throughout, said her mother.
"She was always hungry to learn," she added.
And Ms Lim has her sights on her next venture: To make a living as a photographer and someday, teach her photography skills to other hearing-impaired people.
"Not many deaf people are able to learn photography because of the communication issues and the expensive fees. Me being deaf, I'm able to teach them," she said. "Everything is the same. We just use gestures to tell (our subjects) to move."