Illustrator who has autism wants to be top comic artist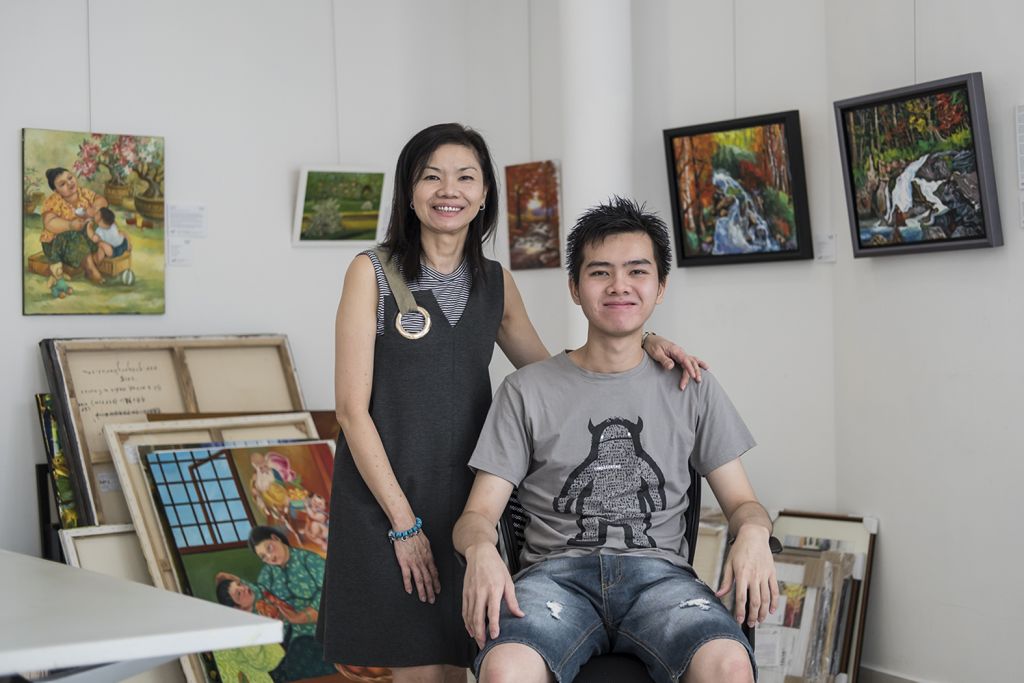 SINGAPORE — Opening Mr Kenneth Lee's A4-sized notebook, you will see a sketch of a cityscape depicted in Japanese science fiction anime Akira.
Over two pages, he had penciled in intricate details, from windows on every level of the buildings to satellite dishes on the rooftops.
The illustrations on the next few pages were just as elaborate, of different anime characters and their muscular systems.
Mr Lee, 25, who has mild autism spectrum disorder, said: "It's how I develop my characters… I like the details, the complex stuff and things that are very unique, which inspire me to draw."
The landscapes, buildings, sceneries, and objects with fantasy and sci-fi elements that he produces are normally based on what he picks up from watching TV or through the Internet, he added.
Mr Lee is one of the 20 beneficiaries of the TODAY Enable Fund. He received S$3,000, which will be used to help him publish a short comic book.
He has yet to decide on the storyline and characters, but wants his characters to be a mix of Japanese and American comic characters.
Mr Lee's dream is to eventually be a "top comic artist", and his mother is on the lookout for the right opportunities to get him the training he needs.
Madam Jennifer Suet, 51, who is self-employed, said that she did not manage to enrol him for an animation course at the Institute of Technical Education as he did not have the necessary qualifications.
However, his work has been impressive enough for organisations to engage his services.
Parkroyal on Beach Road hotel, which is under the Pan Pacific Hotels Group, commissioned him to create black-and-white drawings of Singapore's heritage district Kampung Glam. Mount Alvernia Hospital also commissioned him to design its corporate gifts.
Mr Lee holds a full-time job with Holiday Inn hotel and performs housekeeping duties. During his free time, he watches anime and sketches.
The cityscape from Akira, for example, was done over three days after working hours.
IN HIS OWN WORLD
Preferring to work with pencils and pens because paint, crayons and charcoal can smudge easily and get messy, Mr Lee said that drawing also helps him "relieve stress".
When he was about three years old, Mr Lee was diagnosed with mild autism spectrum disorder after his parents noticed how he was always in his own world and hardly interacted with his friends.
It was also around that time that they discovered something else about him: He had a flair for drawing.
Mdm Suet said: "We would always give him some paper, pen and pencil and he would start to draw. They were just scribbles… but he would draw some objects, like boxes."
From the age of 12 to 18, Mr Lee attended classes at Metta School, a special education school for students with mild intellectual disability or mild autism. A teacher from Very Special Arts Singapore — a charity that holds art classes for persons with disabilities — visited the school, noticed his artistic talents, and encouraged Mdm Suet to sign him up for classes with the charity.
At that time, Mr Lee began to take an interest in drawing buildings and architecture. When he was 14, he surprised his mother with a drawing of his "dream condominium", complete with "a public car park, garden, birds and clouds". She had never taken him to a condo before.
The family lives in a three-room Housing and Development Board flat.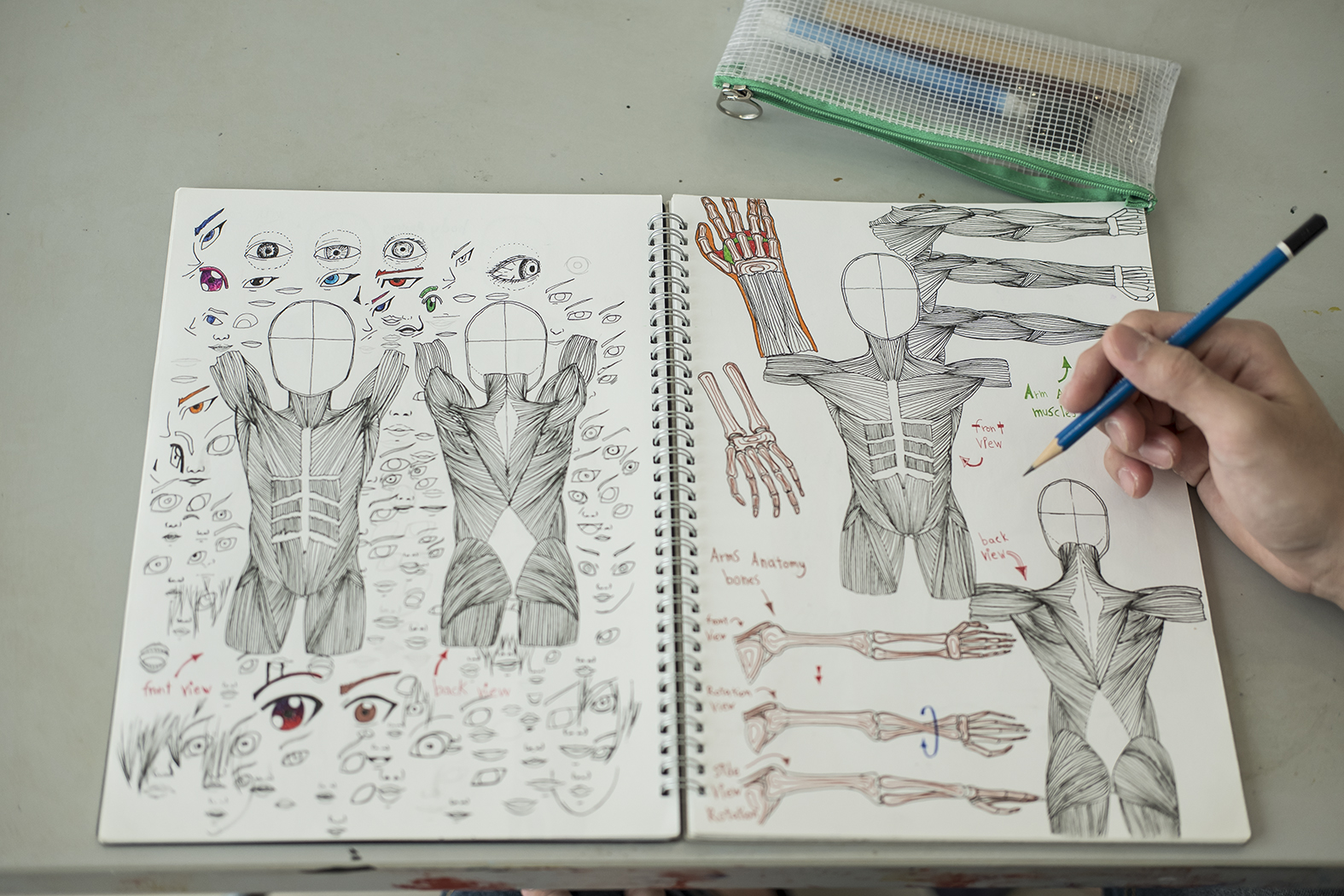 Drawings done by Kenneth Lee, 25, a comic artist who has autism. Photo: Nuria Ling/TODAY
"(Later I realised) he probably watched them on television programmes… and got some ideas," she said.
Mr Lee, who had been quite quiet during the interview, suddenly chimed in: "It was also from newspapers and magazines."
Madam Suet's husband, 53, is a technician, and they also have a daughter, a 22-year-old student. When the family goes on holidays overseas, Mr Lee would get his parents to take photos so that he may use them later to sketch out the places they visited. One of his drawings, for instance, was of a bookshop he had visited in Bangkok, Thailand.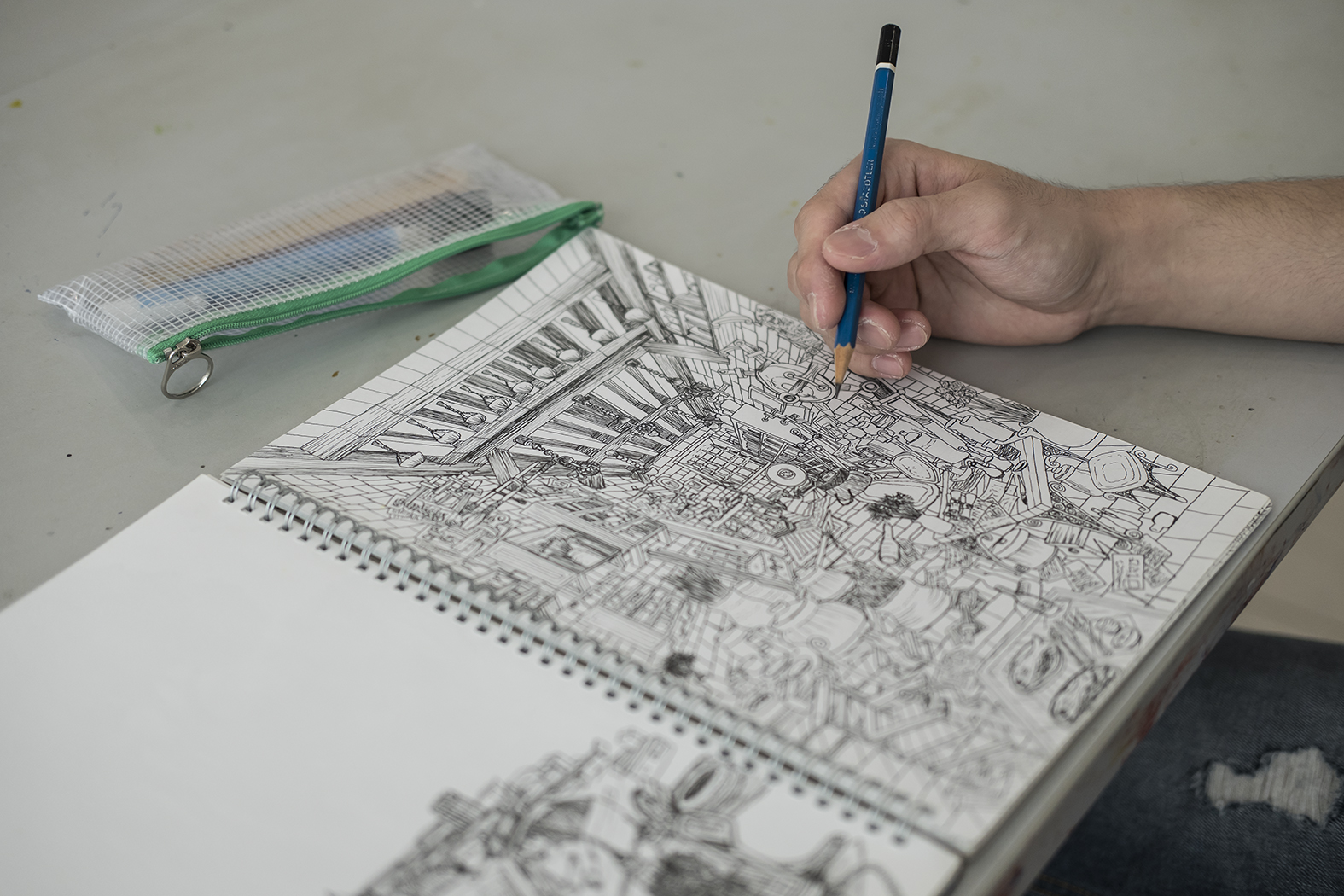 Drawings done by Kenneth Lee, 25, a comic artist who has autism. Photo: Nuria Ling/TODAY
Asked how they would help him with his comic book project, Mdm Suet said that they might get teachers from Very Special Arts Singapore to help him, and to work with others to publish the comic book.
"I hope that the comic book can be ready next year, because Kenneth holds a full-time job and cannot devote all his time on his drawing," she said.