Story Carnival to promote acceptance and inclusivity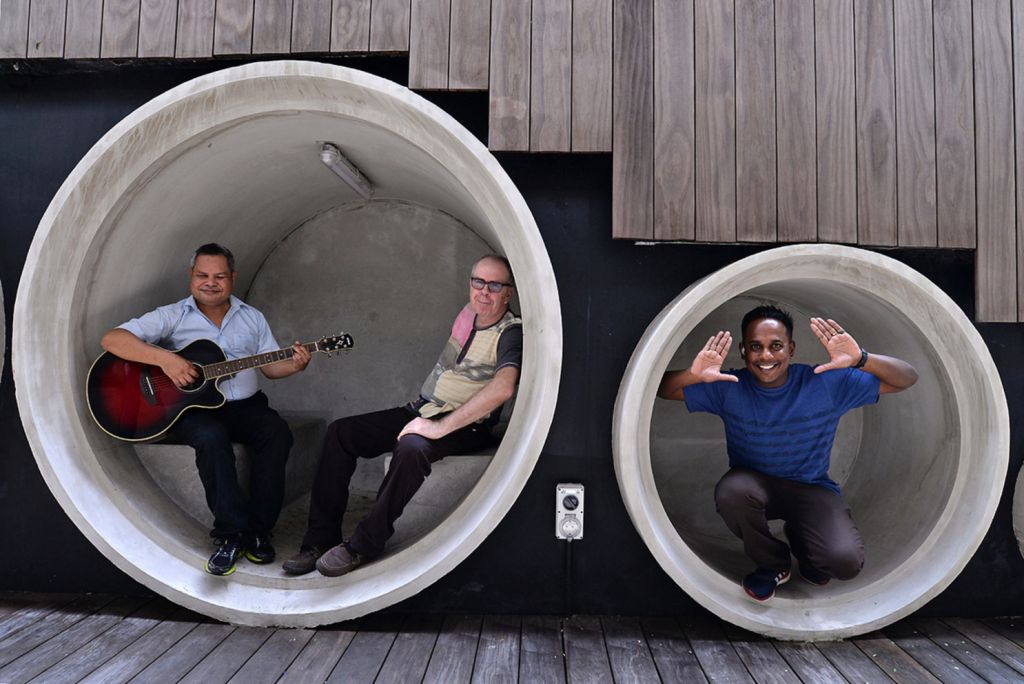 SINGAPORE — An inclusive storytelling event which organisers hope will start a new chapter in promoting acceptance will take place next month.
Story Carnival is a first-of-its-kind festival which will feature more than a dozen local storytellers, concerts and interactive craft-and-story and performance workshops.
It will be held between 10.30am and 5pm over the Hari Raya Haji long weekend on Sept 1 and 2 at the Enabling Village at Lengkok Bahru.
Presented by a group of storytellers and performers with and without disabilities, and targeted at families with normal and special-needs children, it aims to promote acceptance, inclusion and a celebration of differences under its theme of "Unlikely Heroes and Working Together".
Organisers are expecting around 1,000 people to visit the fair over the two days, where the public will be able to participate — for free — in storytelling sessions and concerts. There will also be free popcorn, bouncy castles and face-painting sessions. The event, supported by the TODAY Enable Fund and National Arts Council Singapore, is the brainchild of professional storyteller Roger Jenkins, 64, and his business partner Ms Sheila Wee, 59, who is also president of the Storytelling Association.
Mr Jenkins said the idea for the event came after a friend urged him to visit the Enabling Village, a community space serving people with disabilities. As his own values were aligned with what the village was promoting, he said "everything just fell into place".
His and Ms Wee's wish is that the audiences can take away with them a greater appreciation of the abilities of people, regardless of their perceived disabilities. With that in mind, one of the popular local children's fables to be told at the festival is the story of Sang Kancil, the clever mousedeer which uses its "unique abilities and skills" to get the better of much stronger animals.
As Mr Jenkins said: "(These stories) don't only go to (the listeners') ears, but also to their hearts. When (the audience) make an emotional connection to the story, they're more likely to remember it (for a long time)."
In addition to storytelling, there will be multi-sensory craft and performance workshops on both days. Participants must pay between S$20 and S$30 (or S$8 and S$20 for early-bird registration by Aug 23) to take part in each workshop to "cover the costs of materials". Sign interpreters will be present at all the workshop and storytelling sessions to make them accessible to everyone.
Deaf mime artist Gophi Nathan, who will be holding a mime and sign language workshop on Sept 2, hopes to impart the beauty of sign language and make people realise that "gestures can even be easier than talking".
The 40-year-old uses comedy as "a way to connect with people" and said mime artistry is so immersive that he has even held the attention of "naughty" school students.
Blind musician Jaffar Sidek, a self-taught guitarist and pianist with a deep appreciation for soul and jazz music, will perform two of his favourite songs at the event: You'll Never Walk Alone, which has become the anthem for Liverpool FC, and Mike and the Mechanics' The Living Years.
"(You'll Never Walk Alone) talks about following your dreams no matter what happens, and that you'll always have support from your friends, family and partner," said the 57-year-old.
The carnival will help participants to "(consider) things from a different perspective", he added. ILDYKO ANG
Find out more about the carnival as well as tickets and schedule for the various workshops at www.facebook.com/398.2StorytellingFestival.