Deaf bowlers hope to score medal for Singapore at 'Olympics' for deaf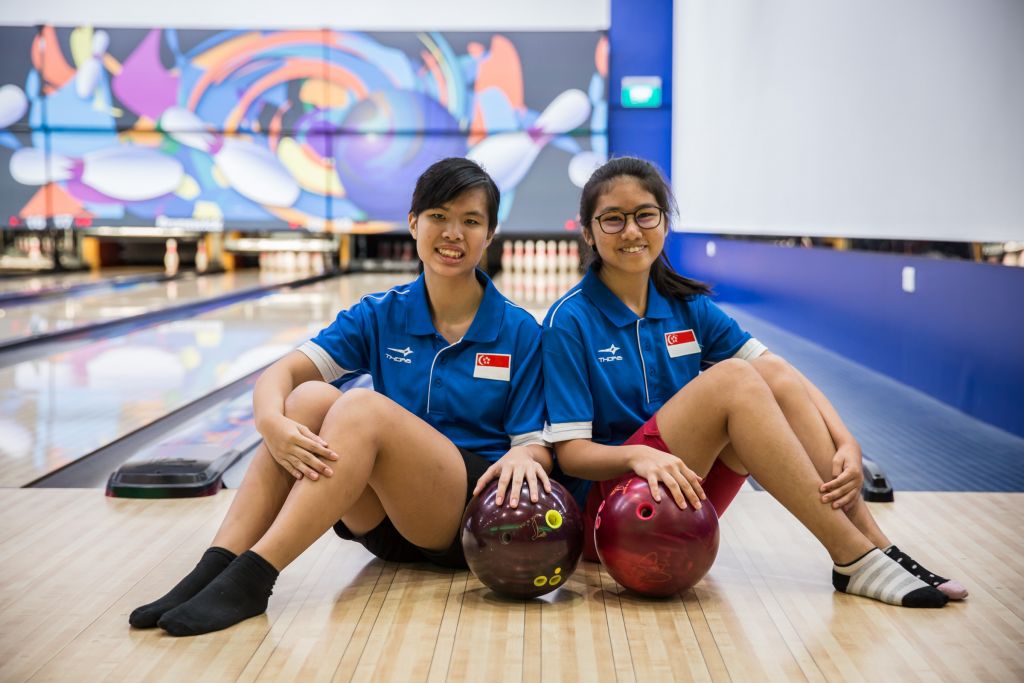 SINGAPORE — A team of deaf bowlers flew off on Friday (July 14) to Samsun, Turkey for the 23rd Summer Deaflympics 2017 — in the hopeof bringing home Singapore's first medal from the event.
Held every four years, the Deaflympics is organised by the International Committee of Sports for the Deaf (ICSD). The event spans 21 sports and expects to receive 5,000 athletes and team officials from all over the world.
Since 2001, deaf athletes have been representing the Republic in the categories of track and field, swimming, bowling and taekwondo.
But it has not been an easy journey as getting funding support is always an uphill task, admitted Deaf Sports Association (Singapore) president Loh Eng Meng, who will be leading this year's contingent to Turkey.
This year, the TODAY Enable Fund, set up to help support the aspirations of the special needs community, is supporting the association's trip to the Deaflympics with S$3,000.
The DSA coughed out S$15,000 of its own and sourced for donations from other organisations to meet the S$30,000 budget required, whichincludes the flights, accommodation, meals, insurance, coaching and pre-training for the five-member bowling team, as well as the rest of the team — Mr Loh as chef de mission, a team manager, the bowling coach and a chaperone.
One of the athletes, 18-year-old Adelia Naomi Yokoyama, first fell in love with the "atmosphere and the sound of the bowling pins" after stumbling across the sport in Primary 4 at her school co-curricular activity tryouts.
"It feels more like a second home to me … Seeing how everyone here supports one another, I like the sportsmanship spirit … It makes me happy," said the Singaporean.
The PSB Academy student, who is currently pursuing a diploma in sports science, said her two older sisters — both national sailors — have a great influence on her. They taught her important values like determination and discipline, and drilled home how "winning is not everything".
"Sports open up (their circle) … it's not just about getting straight As or paper qualifications, but these are the little opportunities and possibilities for (youths like her)," said Adelia's mother, Madam Sharifah Masturah Shahab, 51, a special needs teacher at Rainbow Centre.
For 17-year-old Kimberly Quek, the beauty of the game lies in its ability to "combine the physical and mental aspects" of relying on her physical strength and being quick enough to suss out things like which ball to use.
The Singapore Sports School (SSP) student started bowling seriously from Primary 5 after picking it up as a co-curricular activity and discovering she had a knack for it.
Her passion for the sport led her to enrolin the SSP, a school her father, Mr Jonathan Quek, said she had chosen herself.
Juggling between her studies and preparing for the upcoming Deaflympics through the twice-weekly bowling practice sessions, on top of her school trainings, was especially challenging, said Kimberly.
"Our schedules all revolve around her training … On weekends, if she has training, we will keep her company. Her father drives her around, and we all try to fit to her schedule," said her mother, Mdm Tham Meng Chee, 46, with a laugh.
It did not dawn on the family until recently how big the opportunity to compete in the Deaflympics was.
"We feel very happy for her and proud that she has persevered, despite the ups and downs … For us, it's not so much the achievement, but the confidence and friendships we hope she can gain," said Mdm Tham.
While Adelia is somewhat nervous about the competition, she is more excited about getting to meet other deaf athletes.
"It's my first time representing Singapore, and it's a big thing for me. I hope to make myself proud," she said.
Equally optimistic is Mr Loh, who said: "I think the (team) has come a long way so far, and I am sure they will deliver results in Samsun."
The team will be participating in various categories like the Singles Men, Singles Women, Doubles Men, Doubles Women, Trios Men and Trios Women from July 20 to July 25.