ESM Goh, TODAY launch fund to help disabled realise their potential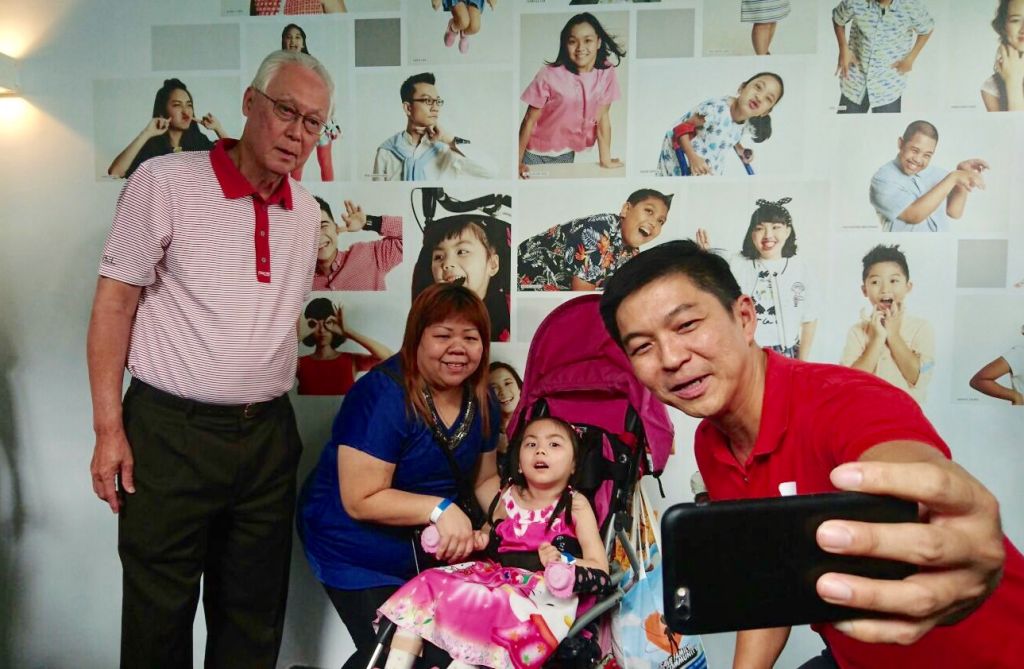 SINGAPORE — A new charity fund supported by this newspaper was launched on Friday (Dec 2), to nurture the talent of persons with disabilities, help them fulfil their aspirations, as well as improve their education, skills and employment prospects.
The TODAY Enable Fund, which is under the patronage of Emeritus Senior Minister Goh Chok Tong, aims to raise S$500,000 to S$1 million. About S$60,000 was pledged on the first day of its launch. Monies raised will be used, for example, to pay for programmes to help persons with disabilities transition from learning to working environments, so as to help them lead more independent lives.
Community integration initiatives to build greater empathy and inclusion for persons with disabilities will also be funded. SG Enable, an agency that supports persons with disabilities, will administer the fund.
The fund was launched by Mr Goh on Friday at the Enabling Village, coinciding with the village's first year anniversary and the United Nations International Day of Persons with Disabilities.
In his speech, Mr Goh stressed that showing compassion to people with disabilities is "not good enough".
ESM Goh, who says some members of his extended family have some disabilities, added that he also learnt about the challenges this group and their families face after having met disabled residents of his Marine Parade constituency.
"You'll be surprised to discover that many such people have… many abilities which you are not aware of … they can write books, they can paint very well," he said. "We want to unlock their abilities, make them able to do things by themselves and also pursue their own potential and aspirations."
The fund will also seek to turn this group of people's vulnerabilities into strengths, said Mr Goh. "All these require resources for them, for the volunteers, for the special schools that look after them, and for their families."
Every year, about 2 to 3 per cent of Singaporeans are born with some kind of disability including autism, Down's syndrome or other conditions. That adds up to roughly 100,000 people with disabilities here.
Speaking on TODAY's involvement in the fund, Editor-in-Chief of Mediacorp and TODAY Editor Walter Fernandez said: "A news organisation's most important task is serving its community, by giving voice to its aspirations, raising its concerns, informing it of issues and trends that matter to them, and, ultimately, uniting it. This has been a core goal for TODAY from its inception."
He added: "Singapore has made bold moves to build an inclusive society, and we want to play a bigger part in this effort. It is our firm belief that — to borrow a phrase, if I may — we are stronger as one. The fund will help in this effort. It will allow persons with disabilities to dream, and provide a path for them to realise their aspirations, so they, too, will feel that they are fully a part of our Singapore."
Both Mr Goh and Minister for Social and Family Development Tan Chuan-Jin pledged S$10,000 each at the event yesterday. NTUC FairPrice Foundation also pledged S$20,000.
Mr Jonas Kor, assistant general manager of NTUC FairPrice Foundation, said the fund was aligned with its commitment to promote inclusivity in society.
"As an equal opportunity organisation, we believe that everyone, including people with special needs, can contribute to our community," he added.
Executive Yvonne Yong, 49, hopes the fund will be able to cover some of the costs of sending her 14-year-old daughter, who has mild intellectual disability, to an arts school or programme. "I feel she's actually very good at drama, so if she is able to do something like the arts theatre, it'll be good," she said.